Click & Pledge Customization
After you have installed the OpenCart Platform, there are a few steps you will need to take in order to activate the Click & Pledge Gateway API. Here are the steps:
1. Login to your OpenCart account
2. Hover over Extensions and select Payments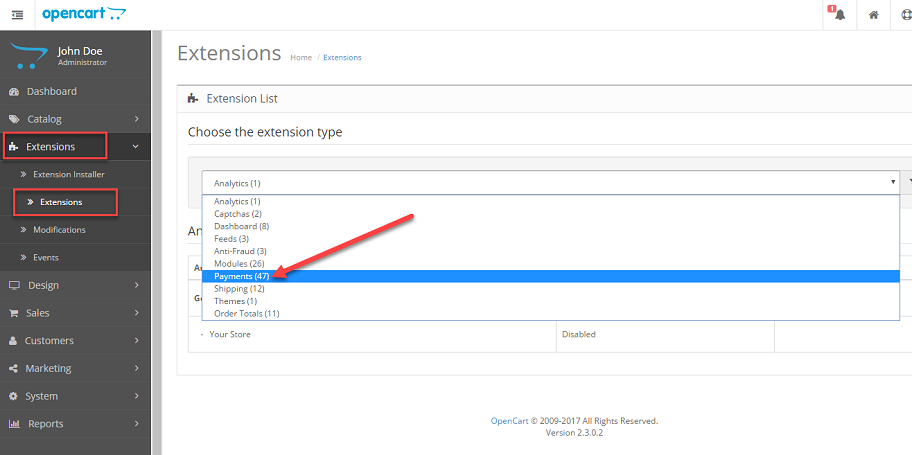 3. From the provided list find 'Click & Pledge' and click on Install to install the Click And Pledge Gateway API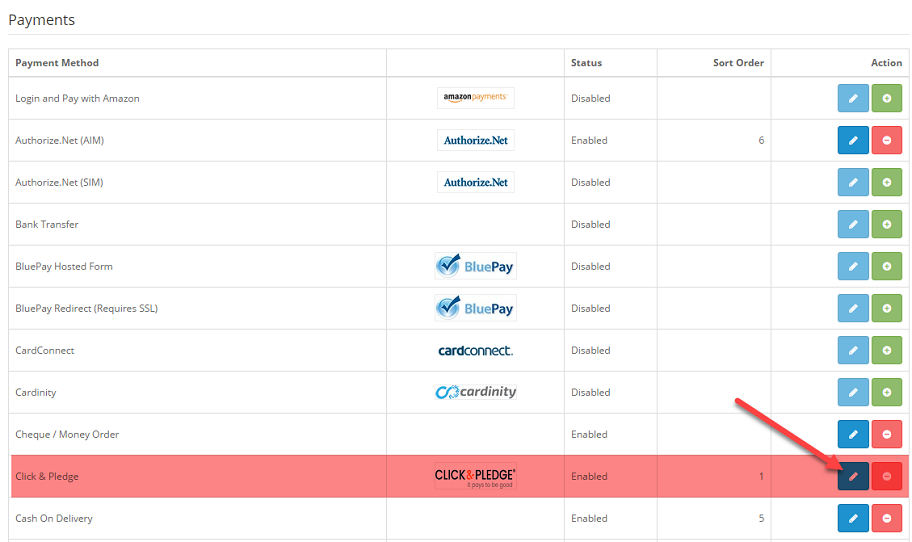 4. Once installed again go to 'Click & Pledge' and select 'Edit'
5. Enter your Click & Pledge Account ID, GUID Key, Transaction Mode, & Status. Click & Pledge Account ID and GUID Key are located within your Click & Pledge administrative system. Instructions to retrieve this information is detailed in the following step. 'Transaction Mode' needs to be set to 'Production' to process [Test mode does allow you to run test transactions with a test credit card number, 4111 1111 1111 1111 (1 four and 15 ones). Test transactions do not transfer into Salesforce.] For Status, you need to change to 'Enabled' to process either 'Test' or 'Production' transactions. Click 'Save' button after editing Account Settings.
6. To obtain your Click & Pledge Account ID and GUID Key, Login to your Click and Pledge account at
https://portal.clickandpledge.com/
. Then click on 'Account Info' then 'API Information' under the 'Your Profile' tab. See image below.