The following are instructions show you how to integrate Click & Pledge Payment gateway in Ubercart for Drupal. Install Ubercart module with all supporting modules (unless you install all supporting modules your Ubercart project will not work).



Integration between Click & Pledge's Payment System with Ubercart:

Download the Click & Pledge integration module from GitHub: https://github.com/ClickandPledge/uc_clickandpledge

Make sure to dump all the files from our module <uc_clickandpledge >.

Use the following folder structure:

Place the uc_clickandpledge folder under

1. <Your host root> sitesallmodulesuartpayment

2. Click on 'Modules' tab, you will see 'UBERCART – PAYMENT.' Under this you have to activate 'Credit Card' and 'Click & Pledge' (to run payment module you have to activate all supporting modules).
3. Click on 'Store' tab, find 'CONFIGURATION' section and click on 'Payment methods.'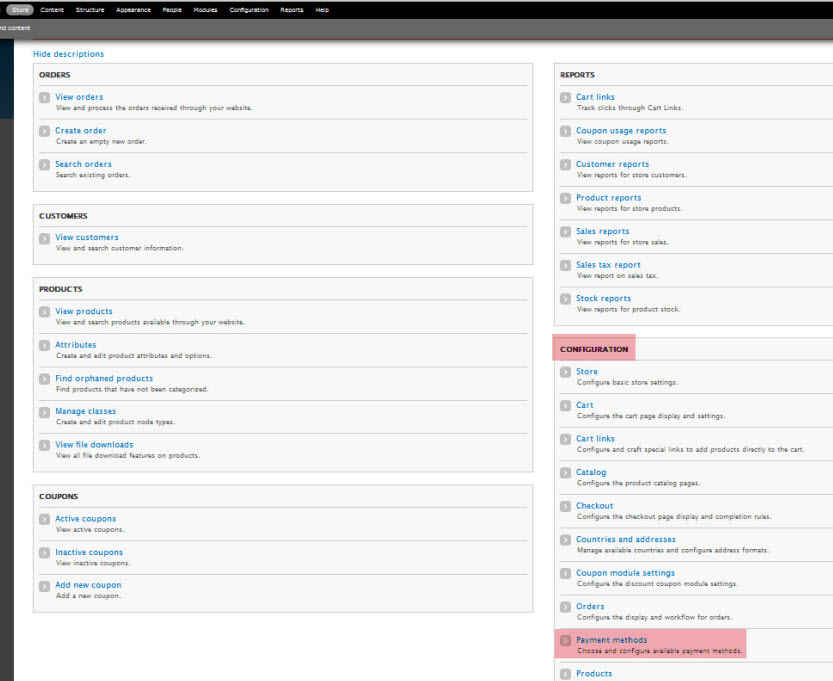 4. Under 'Payment method' you will see 'Credit card includes Click & Pledge.' To select 'Click & Pledge,' click on 'Settings.'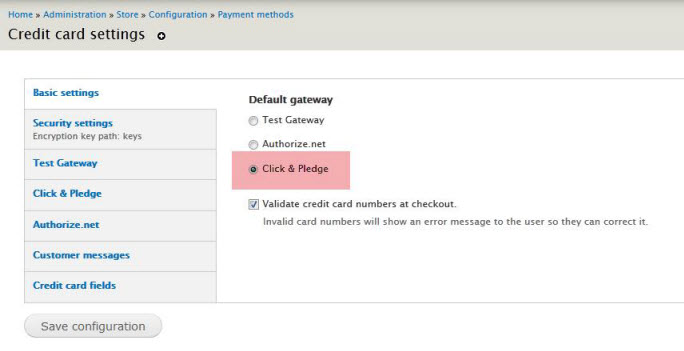 5. In 'Basic settings' tab under Default gateway choose 'Click & Pledge' then click on Click & Pledge tab (on left) to provide payment information. See screen below.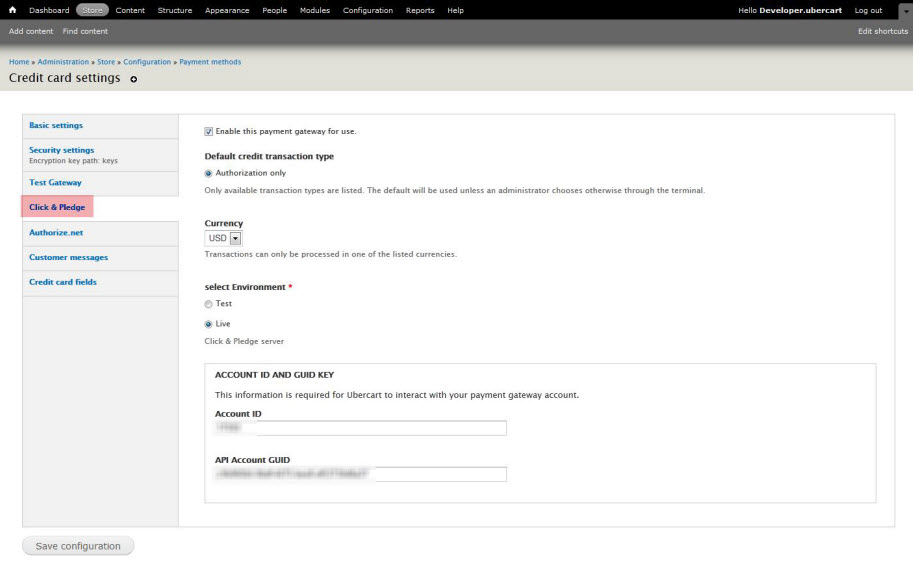 6. Select 'Default credit transaction type'.
1. Select Environment (Test/live).
2. Choose your Currency.
3. Enter your Click & Pledge Account ID and API Account GUID Key.
7. Now Click on 'Security Settings' and enter Encryption directory name and click 'Save configuration':

Click & Pledge Payment gateway integrated.